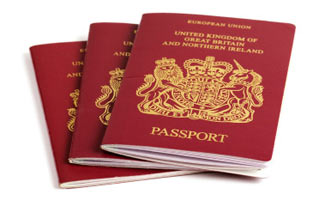 A recent UK news story illustrates the dangers in outsourcing your data quality problems. UK Borders Agency awarded a £30m contract to Capita to track down 174,000 supposed illegal immigrants.
This quickly highlighted significant data quality problems with the wrong people being targeted – people who had left the UK years ago, people who held valid British passports etc. What added to the anguish suffered by people was the impersonal way that SMS text messages were used to inform them "Message from the UK Border Agency: You are required to leave the UK as you no longer have the right to remain."
Capita blamed the UK Borders Agency for supplying it with poor quality information "Capita has been instructed to contact individuals regardless of their legal representation as many of the details the UK Border Agency has on file may be inaccurate and out of date given the age of the cases." Capita announced the contract award on the 29th October 2012 which included a statement that they would be utilising their "tracing services, data cleansing" so at this stage they clearly knew that there were likely to be data quality problems.
On the 16th January 2013, UK Borders Agency issued a news release explaining the situation:
"Since October, Capita has been checking cases against the agency's records to identify which individuals should be contacted. Capita will use various contact methods to establish an individual's circumstances, including text message, letter, email and telephone.

Capita is contacting thousands of migrants every week, and while the vast majority have been identified correctly, in a small number of cases this might include people who are now legally in the UK. Their circumstances may have changed or updates on their case may not have fed through in time to prevent Capita's contact. We believe it is right to enforce the immigration rules. Allowing people with no right to be in the UK to stay indefinitely undermines the immigration system.

We will continue to work closely with Capita to ensure the information they are using is as accurate as possible. If we receive evidence to show that an individual has valid leave or has left the UK we will update our records."
Note the statements in the last paragraph – "we will continue to work closely with Capita to ensure the information they are using is a accurate as possible" and "…we will update our records".
In addition to the anguish caused to individuals, the Information Commissioners Office is now investigating under the Data Protection Act to see whether breaches have occurred, particularly "ensuring the personal information they hold is adequate, accurate, and where necessary, kept up to date."
So, from a data quality perspective, this raises some critical questions:
Had UK Borders Agency assessed the quality of their information so that they knew the nature of the problem they were outsourcing?
Does this failure mean that they also appear to be failing to comply with the Data Protection Act?
Had Capita undertaken an effective data quality assessment so that they knew the nature of the problem they were to address?
In the light of this quality assessment, had Capita chosen suitable ways to communicate with individuals i.e. SMS Texts and their wording?
When data quality errors are found how will the two organisations work together to resolve the data problems?
If Capita is finding data quality errors, what is being done to ensure that new data errors are not being created in UK Borders Agency?
Above all, this case highlights the dangers of trying to outsource unquantified data quality problems. How could they have done better?